Who Is Vince Stanzione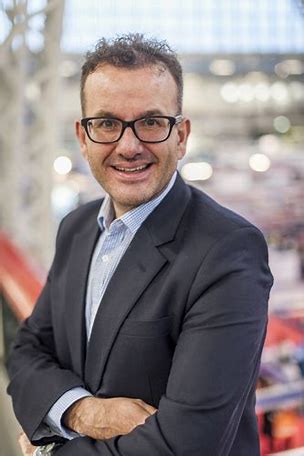 Vince Stanzione, a British entrepreneur, author, and financial trader, is best known for his trading successes; he is a self-made millionaire claiming to have made upwards of £50,000 per month in the stock market. Creating his trading system back in 2003, selling multiple products about his trading system, from books to DVDs, he made over £2 million.
He worked as a hairdresser at his family's business in his younger years before becoming a forex trader in the 1980s. After losing his savings in the stock market crash in 1987, he started mail ordering phone books.
Now a financial market veteran and ex-city trader, he trained ordinary people to trade successfully since the mid-1990s. He claims he can teach investors how to earn £400 a day from this type of trade, with his primary trading tool, "financial spread trading."
Vince Stanzione claims to have traded millions of pounds of financial spread bets and stocks with most of the major spread betting companies, primarily IG Index and Cantor Index and is still actively trading today. But these claims have yet to be checked.
With years of experience and knowledge about the trading industry of his time, he created a system designed to help others with their journey to start trading. But could it still hold up to the modern advancement of technology and the current trading industry?
Today he is still selling his home study course entitled "Making Money from Trading Financial Spreads". Previously selling them as books and DVDs, now he sells them as E-Books and Video Tutorials, modernising his products to fit today's technological advancements.
Vince and his system have had complaints from the people he has "helped" over the years. According to these individuals, his products and trading system have cost them thousands of pounds. Who knows how many pounds people have to lose to secure a profit.
Vince Stanzione's Trading Course Overview
His home study course, "Making Money from Trading Financial Spreads," consists of a manual of over 200 pages and two DVDs with in-depth explanations of trading in the financial markets that lasts over two hours. The trading pack was packaged like this back in 2003.
You are welcomed with a letter giving thanks for your purchase, listing the different items, pointing out different directions of other information on the internet. You also receive your account to access Vince's webpage.
A book entitled "How to stop existing and start living".
Links to his e-book, "Making A Fortune from Fixed Odds Betting", and a £20 free bet-to-bet promo code.
A CD-Rom containing a complete version of Sharescope with five years of back data.
A folder with the 'Making Money from Financial Spread Trading' WorkBook with over 200 pages.
And 2 DVDs.
Today, he sells E-courses of the same name, paying £97 and an additional £100 for the course. Selling the same product, but more modernized for today's current technology but has had no changes since its first release.
His marketing strategies have been complained about by many different people who trusted his system. It's inadvisable by many people and would be a waste of time and money to be continuing with it.
The Work Book: Making Money from Financial Spread Trading
Because Spread Betting is a controlled activity, this book has a disclaimer and associated risk warning. But these risk warnings could be made more explicit, but individuals that have been betting for more than several days will be knowledgeable with precisely the risks involved.
With over 200 pages worth of printed paper, the main body of the content is informative material, but most of it is unnecessary. Explore the lottery, including trading basics, the types of orders involved, the different instruments you can trade, and Vince's spread betting strategies.
Most people will probably skip straight to the strategies and start trading because the book and the other materials take a long time to study. People recommend reading and finishing the whole package, but the time you give is as important as the money spent learning.
The most significant thing to take from these materials, especially those new to spread betting, is Vince's experiences with spread betting. Experience is one of the most important things to have when spread-betting; though some can't gain the experiences others have, it's best to learn from others.
The material found in his workbook must come as knowledge, but not everything said is 100% fact. Joining spread betting forums can give the knowledge, experience, and advice that one might need.
The course material covers most instruments available: Commodities, Options, Interest Rates, Individual Shares, Fixed Odds & Digital Options, Exchange Traded funds (ETFs), Sector Indices, Mortgage Spread Trading, and Property Futures. Covering most of this content, but not all have been included, a buyer might want or need to see when purchasing a book of this topic and price.
His workbook has too much information, and a few don't need too detailed information. People should find a more straightforward and more accurate book to read rather than continuing with this one.
Spread Betting Strategies of Vince Stanzione
A trading philosophy that emphasizes the KISS (Keep it simple stupid). But it fails to explain that trading is already a complicated system.
Some of Vince's strategies put you on the correct facet of a trend in case it develops. It could take a few cherry bites before hitting the big trend, but the averages suggest that a direction eventually forms if enough time passes.
All systems give a single exit and entry criteria, but not all provide the stopping positions. The strategies referred to do not require these stop positions; the exit criteria already have been dealt with on the trade exits.
A few things have to change; a more polished and accurate method should be in place. It is the consumers' money he will be using, and making mistakes is crucial to gaining income; it's best to find better and risk-free strategies rather than giving everything to this strategy.
The DVDs
These DVDs contain other valuable information not found in the workbook and are a good watch overall. Prepare a pen and a notepad; there might be times when important information might pop up here and there.
Considering that the DVDs already have over two hours of content, having the content here while lacking information from the books is a bad mark. It makes the process longer by making the reader/consumer do more things than the package claims it does. Making you double sometimes triple-check the validity of the information.
Overall System Review
When buying this package, gaining knowledge from his experiences is the key. But not every experience that he had could be the same as yours, and not everything he says is true.
The material is outdated and has not changed since its first release, it is also long, and most of the information is unnecessary. The same information and materials have become cheaper in recent years, but the price is still the same.
If Vince had updated the information about his system, it would have been better. It's not worth the money if buyers have to look for a better source of information.
Does Vince Stanzione's System Work or Just Scam?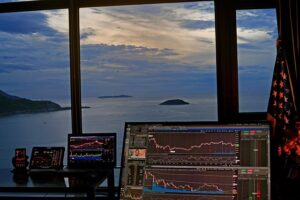 These are testimonies and complaints from different individuals who claim that the system he has created does not work:
"Calling out a few live trades, measured at the side of all the times he has been wrong over the last 16 years, isn't enough. He sucks people into his courses with his promise of riches following his system, and he is full of BS. He uses the course money to purchase stock, doesn't matter when he loses or holds a ****ter cos it isn't his money, it's other people's." – Source
"Went on a day course in 2001. It was garbage. I only replied to warn others not to part with their money Neil." – Source
"I have purchased the 'Making Money from Financial Spread Trading' & 'How to stop Existing & start Living' for £277.00 a while ago and having read through it, I don't think it is worth the money. You can get the info for free by trawling the net." – Source
These are but a few of the complaints found all over the internet; testimonies and complaints like these are everywhere—negative reviews and comments about his system. Often in forums and other websites, people voice their frustrations about the trading system Mr. Stanzione has made.
There are better strategies around the internet these days, even better than this one, with lower costs and better risks. Finding better ways is more accessible in today's age; we have access to everything. It's not unheard of to learn to trade for lower prices than what he sells.
2 more good threads here and here.
Is It Worth It?
People ask if it was worth it to go with Vince's Strategies and Book. Starting trading is complex and will most likely cost you a fortune, but better ways to learn and improve with trading are available, some even for free.
His trading pack is too long and would waste the time of the readers. Trading is already complex, and starting with a system that some have deemed useless makes it all the more difficult.
One should find much more current and accessible ways to trade than applying for a package that you have to understand before starting. Different web pages and forums are there to help you and for free rather than spending money on learning something that you can learn for free.