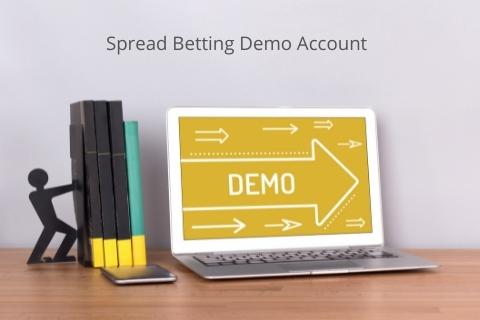 When traders first start taking exposure to spread betting they are at their most vulnerable, lacking the knowledge and experience to cope with the many different challenges and risks posed by the financial markets.  Particularly given the leveraged make up of spread betting transactions, getting on the wrong side of the markets can be highly damaging in the blink of an eye – especially if you are unsure of the fundamentals of successful trading.  The best remedy for this all too common issue is to trade through a demo account, offered by most brokers as a lead generation tool to sign up new traders.  While demo accounts are designed for marketing purposes, they are actually a vitally useful tool for all new traders, and even experienced traders looking to test out new strategies and investment techniques.
A demo account is a trading account that provides live, real-time access to the financial markets, allowing traders to place virtual spread trades on current market prices. The service is essentially exactly the same as the real trading platform, with the exception of providing a means of virtual trading where both wins and losses are virtual only. This means traders can experiment with different positions and trading techniques without fear of losing out on picking the wrong side of a leveraged position. As such, demo accounts are often used as a sandbox training environment for traders looking to learn the ropes, and it's always recommended that you start out trading through a demo account initially to iron out your approach.
Recommended Demo Spread Betting Accounts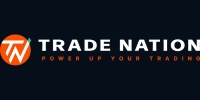 Fixed and low spreads no matter when you trade

Simple web design but powerful trading platform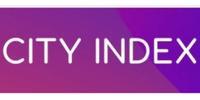 Over 12,000 financial markets to choose from

Free trading signals and strategy tools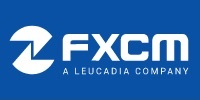 Low spreads and good range of markets

Free trading signals, market analysis, and copy trading
By providing a realistic portal into 'real money' spread trading, demo accounts are the best environment available for learning in a cost-free way. That said, it is important to understand their limitations of virtual trading in order to best gauge whether or not you are truly ready for trading your capital for real.
Success in a demo account doesn't always automatically translate into success in the real financial markets. Firstly, traders are more likely to take risks in a demo trading environment because there are no downsides to taking a heavy loss. This often leads to a more gambling-orientated tendency, which can deliver sporadic large wins but rarely leads to a sustainable, measured trading career. Similarly, unless you trade a demo account as keenly and in the same dedicated manner as you would your regular trading account, drawing any obvious conclusions from your results is difficult. This means its important to be realistic about your demo trading performance, and to invest as much time and energy into trading in a realistic way to establish whether or not you're ready to profit from financial spread betting.
Key Point: Why Practice?
Spread betting is high risk but also high reward for those that are determined to become successful. While it is seldom a route directly to spread betting riches, trading in a demo account to establish your craft and learn how to trade in practice is highly recommended for any would-be successful trader, providing the most natural environment for becoming more prolific with financial spread trading.
Are Demo Accounts Similar to Live Accounts?
Similar, but not the same.  For the most part, practice accounts utilise the same functionality as their live counterparts, although this is by no means a guarantee.  While the idea is generally to give trades an understanding of the platform and the basics of spread betting, some brokers build in slight differences to their free and real account versions, making the trading experience within demo account from time to time more restricted than trading for real.
But perhaps the main difference between demo accounts and live accounts is the learning experience they can offer.  While most traders would tend to default to a demo account as the main source of their trading education, there really is no substitute for raw experience.  Losing £10,000 virtually will never come close to losing £10 of real cash, and the distinction is an important one for helping to shape trading strategy and understanding.
Demo Account vs Real Account
For new traders just starting out in spread betting for the first time, choosing a free demo account can be a great way of getting to grips with the fundamentals. Spread betting really does make more sense in action than in words, and it's always advisable to sign up for a demo account (invariably free of charge) with a few brokers in order to learn the ropes and get a better understanding of the core practicalities of analysing the markets, choosing a position and executing a trade.
Don't forget that demo accounts can also be a great way to get a feel for a particular broker and their platform.  This can help make it easier to choose a broker later down the line.
However, there are also benefits in trading real money straight away, with some brokers starting from as little as 10p a point.  Depending on the platform you choose, your demo account may have restricted functionality in comparison to a live account, and there can really be no substitute for learning mistakes from losing your own money – even if it is just a couple of pounds to start with.
For those just starting their spread betting journey, both a demo account and a live account are must-have short-term considerations.
How Do I Open a Demo Account?
In order to open a demo account, all you need is to sign up with a financial spread betting broker of your choice; you will only be asked for your name, country of residence, your mobile, email address and password (sometimes, the password will be emailed to you). Once you have submitted this information, the broker will send you an email with the instructions on how to proceed to your demo account and start trading.
Is a Spread Betting Demo Account Free?
Absolutely. A demo account is a simulation of a live spread betting account. It is free to open and use (although some brokers might place a time limit on how long you can use it for). You can spread bet with virtual money and see how your strategies and techniques would work in the market without risking any of your own money.
For some spread bet traders, it is essential to try a demo account as this allows them to practice their skills, explore the trading platform and the free features on offer before they start spread betting with real money. A demo account is also useful for spread bettors who are just starting out as it helps them learn about spread betting in general before they make their first trades.
Conclusion
There is no definitive answer to the question if you should start your spread betting journey with a demo account as there are pros and cons. So, every spread better should decide for themselves if they want to start with virtual money or get a grip on spread betting with real money but low stakes. One thing for sure, spread bettors tend to learn more about trading once their real money is at stake but it never hurts to practice first, just make sure you don't get stuck demo trading for the entirety of your spread betting career.