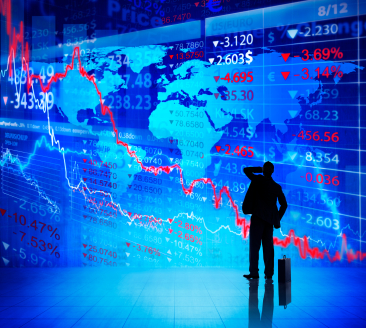 The market for share dealing brokers (stockbrokers) online is massive, with a wide number of credible alternatives on offer to the intrepid would-be trader. From top end, respected names in the brokerage industry to bargain basement, low service online brokers, the industry spans every different combination of service offering imaginable to make for a mind-boggling choice for any trader. When it comes to choosing a share dealing broker, there are no right or wrong answers, but there are a few strategies you can employ to improve your chances of landing with a legitimate, credible broker.
Look For Broker Regulation
Any broker that is legitimate and trading within the law will be regulated by the FCA or regulatory body in your country of residence, or by the relevant body for financial oversight in your jurisdiction. Check their registration number, and cross-reference this with regulator's data if you're looking to be doubly safe. If there's no sign of FCA or equivalent regulation, you don't want to be depositing your trading capital lightly.
Do Compare Stockbroker Commissions
While it might seem like an obvious point, the market spans a wide range of price points, and for most clients the service levels, for what you pay for them, will provide very little noticeable difference. Look for a broker that fits your other criteria but is also low cost – as the number of transactions you process mounts up, you'll start to notice just how much of a saving you could have achieved if you end up with an overpriced broker. Check and compare prices thoroughly before settling on a choice of broker.
Read The Small Print
In the same vein, you should always make sure you understand the main thrust of the terms, including pricing, beyond the headline advertised rate. Like all businesses, brokers are prepared to used lower priced incentives to entice new customers, and it may not be the case that the commission rate or transaction fee you see marketed is the one you'll end up paying 6 months to a year down the line. Always make sure you read the small print to understand exactly what you could be paying, and how the other terms of your account might affect your trading.
Look For Online Reviews
Take some time to scout about online for reviews of your shortlisted brokers from other traders who have previously tread your path. Reviews can be a great way to get a feel for what's good and what's bad about an individual broker, and provided you read a good cross-section of opinion, can help make your decision a more informed one.
Take Advantage of Demo Accounts
Most online share dealing brokers will allow you access to a demo, or virtual, account, giving you full access to their trading system with virtual money so you can go through the process of executing orders on their particular system before committing. This can be a great way to get a real feel for how the system operates, and to understand the trading interface before you go depositing your cash or running through credit checks. Take as many demo accounts as you can from different providers to get an idea of the kinds of performance you can expect from different trading platforms.
Choosing a good, reliable stockbroker is not a fine art, and in reality there are a number of equally suitable providers who are legitimate and reasonable in their terms. However, by investing the time and energy in comparing and contrasting the market before you commit to a particular broker, you can be sure you're taking advantage of the very best deal available.