Only reliable and regulated FX providers (accounts); your funds are protected and segregated

Beginner-friendly features: copy trading, market analysis, signals, chart analysis, and more
Online Forex Broker Comparison – South Korea
Broker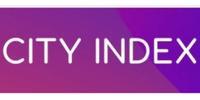 Notable Benefits
CityIndex are one of the oldest forex brokers on the market and a good choice for both new and experienced traders

Over 80 currency pairs, intelligent trading tools, trading ideas, and extensive market research
Broker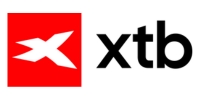 Notable Benefits
XTB are a great choice for beginners, offering an innovative and easy-to-use trading platform, competitive spreads margins

Beginners will also benefit from the trading academy, webinars, forex market news and analysis
Broker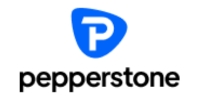 Notable Benefits
Pepperstone offer tight spreads, fast and reliable execution of trades and orders

A good fit for those who trade the news with the free market analysis and research on offer
Broker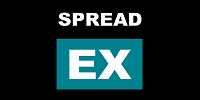 Notable Benefits
Spreadex offer basic functionality and trading platform for forex traders, making it a better choice for novice traders

Not the best choice for forex traders as it specialise in other financial markets
Broker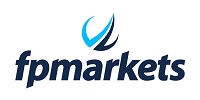 Notable Benefits
FP Markets offer tools for both beginners and experts with a number of trading platforms and extra functionality

A range of tools and features for experienced traders: Virtual Private Servers (VPS), ECN pricing, auto-trading, and scalping
Broker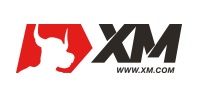 Notable Benefits
XM are probably more suitable for more experienced FX traders who can take advantage of resources on offer

Free access to forex trading signals, daily technical analysis, and forex market research
Choosing a Forex Broker in South Korea
Choosing the best forex broker can be a difficult task, especially with so many excellent options available from all over the world. A critical initial step is to conduct thorough and diligent research. The last thing you want is to conduct business with a company that does not understand your requirements. At the end of the day, this is your hard-earned money, and you should be entitled to choose depending on your tastes and personal needs. Here are some crucial questions to ask yourself when evaluating forex brokers:
Regulated by a Competent Authority?
A forex brokerage firm must be licenced, regulated, and adhere to monetary regulations set forth by renowned financial authorities. This is for your protection. If the company is authorised and regulated, you can rest certain that your cash are safe. To find a licenced broker, they must follow the rules of the governing authorities. When comparing forex brokers, look at their licence number on their website to see if they are regulated. In this situation, your forex broker (and, subsequently, your trading account) should be authorised and regulated by an acceptable financial authority.
Trustworthy?
Trustworthiness and dependability are two crucial qualities to look for in a forex service. Trading currencies with a broker you can trust is critical for success in the international currency market. Your broker's purpose should be to assist you in making gains while avoiding losses. Check out internet reviews on sites like TrustPilot/Choice or visit forex forums to see what other trading buddies have to say about the broker. If they're content, chances are you will be as well. Even if the brokers on the list above are all trustworthy and respected, you should still perform your own research.
What Are Their Policies?
The finest forex brokers adhere to a number of tight policies. The stricter the restrictions, the more secure and enjoyable your trading experience will be. Broker websites should list their initial deposit requirements, account security methods (your funds will be housed in a separate bank account to secure your deposits), account balances, and ways to deposit and withdraw money. All of this information should be clearly laid out. If a prospective client is unsure about a specific policy or has questions, the FX broker should be able to give a mechanism for them to contact them and get their questions answered.
What Are the Trading Costs? Spreads? Deposit Fees?
Forex brokers may charge the following fees (not necessarily all of them): commission, spreads, and interest rate swap. Overnight financing fees, account fees, and deposit and withdrawal fees are all extra expenditures. Overnight financing charges can result in a return (net credit) or a loss (net debit). Forex brokerage firms typically provide two pricing structures to traders: the commission model and the spread model. The commission fee is set and is mostly determined by the trading volume. Other than the commission, traders are not required to pay an additional spread in this approach. The spread is the difference between the buy and sell prices of currencies. In the spread model, the broker earns money by charging an additional spread. Depending on trading supply and demand, the gap might broaden or decrease. Depending on how frequently you want to trade, those fees and spreads can add up to a significant amount of money; in this case, you must use your trading plan to choose which forex trading account is best for you.
What costs should you expect from a professional forex broker:
Tight spreads, low commission
There are no account or inactivity fees.
There are no fees for deposits or withdrawals.
Inactivity Fees?
Orders?
When you check the trade execution page of a trading platform (which you may view if you open a demo account or have a live account with another provider), you will notice various trade entry types and stop orders. All of these provisions are designed to protect and assist the trader. The forex broker should have a Limit Order, a Market Order, a Stop Order, a Stop-Limit Order, a Guaranteed Stop-Loss Order, and a Close All order.
Forex Trading Systems
Gone are the days when you dealt with an FX broker over the phone. All of that has altered since the emergence of the internet. Traders can now use forex trading systems that they have downloaded on their phones or laptops, or they can trade straight from their PCs' web browsers. You're in for a treat with a slew of forex platforms on the market in addition to the proprietary ones. You should now know which trading platform is best for you and with which you are most comfortable.
Other Features
As previously said, the forex market is extremely competitive, with hundreds of brokers competing for new business with innovative marketing strategies and discounts. Since deposit bonuses were outlawed by regulators, brokerages had to adapt and come up with new ideas. Depending on your trading style and strategy, you should choose a broker that provides you with the necessary tools for free; for example, if you're not sure how to trade, you might want to decide to copy more experienced traders through copy trading or use free forex signals to save time on research. Now the possibilities are limitless. The comparison table above indicates which extra features are provided by each broker.
In South Korea, Choosing the Best Trading Platform
Forex brokers are available to trade with no matter where you are. Brokers have a variety of trading platforms that provide a variety of financial services, as well as trade education, research, specialised features, and technical indicators. Investors can have a pleasant market knowledge with the top forex platforms. They also provide their customers with additional trading tools that are intended specifically for dealing with volatile currencies.
When you've found a forex broker, you'll need to make educated selections about how to trade and invest with their platform. For more accessibility, you can use your computer, laptop, tablet, or even your phone. Here are some things to be aware of:
The platform is used by forex traders of all levels, thus it must be adaptable enough to accommodate newcomers. It should be easy enough for new traders to grasp, with clear capabilities that take into account how traders move through a website or a mobile app. It should, however, be adaptable and include options for more advanced features geared toward experienced traders.
Clients with questions or who require assistance in various areas can usually call an online forex broker's helpline. Many of them have a live online chat option where clients can get guidance from an actual broker while trading. Most brokers also offer email support, frequently asked questions, and online community forums where traders can discuss their transactions with others.
Traders in the forex market should be able to enjoy a positive trading experience. Traders should be able to tell what to click and where to go by looking at the platform. Fortunately, today's software is user-friendly, intuitive, and simple to operate.
Traders can get educational and training possibilities from some of the greatest forex brokers in the globe. Frequently asked questions, videos, and in-depth informational articles are the most common formats. Practice accounts are typically provided by forex brokers to beginning traders as a way to practise. It enables potential clients to practise trading currency pairs with virtual money. This is a priceless tool for traders who want to check the quality of the broker's bid/ask pricing. Economic analysis and detailed market research should also be provided by forex brokers to assist traders in spotting short-term profit possibilities.
South Korean Forex Trading
A forex broker is required to trade in the currency exchange (forex) market. In the simplest terms, a forex broker quotes current currency rates and executes customer trades and orders via their trading platform, charging a spread or commission for the service.
When it comes to currency trading, they come in pairs. The base currency is displayed at the top, while the quote currency is displayed at the bottom. EUR/CAD or USD/GBP, for example, represent the euro against the Canadian currency and the US dollar against the pound sterling, respectively. Each pair also has a price. For instance, if the EUR/CAD exchange rate is 1.5, that implies that it costs 1.5 Canadian dollars to purchase one euro. If it increases to 1.6, the euro's value will grow while the Canadian dollar's value will decline.
Why Trade Forex?
As previously said, one of the primary advantages of forex trading is its global market and 24-hour trading. Due to the fact that it occurs globally, anyone can trade 24 hours a day, five days a week. Globally, currencies are exchanged in major financial centres such as New York, Hong Kong, London, Sydney, Tokyo, Singapore, and Zurich. There is always some sort of transaction taking place somewhere in the world, and this market is quite liquid. This implies that the trader has a plethora of opportunities. Additional reasons to give FX trading a try include the following:
Without much funds, you can enter forex trading immediately with the assistance of a forex broker. In comparison to options and stocks, forex trading has a lower transaction cost.
The foreign exchange market is quite large. Certain forex brokers permit clients to trade in excess of 100 currency pairings.
You can simplify your trading by utilising automated tools and trade signals.
You may trade on an equal footing since no single business controls the market and because FX is not truly owned by anyone. Additionally, it is decentralised, eliminating the need for an intermediary. The forex broker only facilitates the transaction.
Broker Verdict
If you're interested in trading foreign currencies, a reputable forex broker can aid you in becoming acquainted with the forex market and navigating the trading platform's complexities. Finding the best FX broker ultimately comes down to your requirements and trading style. The basic line is that forex brokers should be trustworthy, regulated, and respected, with a proven track record of success. Traders can compare forex brokers to their hearts' content, but this is the most critical factor to consider, particularly in today's unpredictable market. Your transactions, your funds – your ideal broker.
Conclusion: Forex Brokers and Trading Platforms
Which forex broker is the finest in South Korea?
It is entirely dependent on your trading style and objectives. It all boils down to what you truly desire from your foreign exchange account. The list above includes the most reputable brokers, however it is up to the trader to determine which broker to use.
Is it necessary for me to trade with a regulated broker?
Certainly, deal solely with registered brokers to avoid complications later in your trading career. To maximise your forex trading experience, only trade with recognised currency providers. It's advisable to conduct an online search for broker reviews to ascertain what other traders think of your broker.
What characteristics do I require to trade FX successfully?
As you can see from the comparison table, forex brokers offer a number of additional services that are available for free; however, it truly depends on the features you require; for example, if you rely on forex trading signals, you should join up with a broker that offers them for free. Additionally, you can take advantage of a variety of tools, like copy trading, sophisticated charts, signals, and an economic calendar.
Which five forex brokers are the best?
There are numerous reputable forex organisations, making it difficult to choose the top five suppliers. We do not publish "top 5 forex brokers" or "top 8 forex brokers" lists because it is hard to quantify. The comparison table only provides a list of reputable and trustworthy forex brokers in South Korea.