Only reliable and regulated CFD providers (accounts); your funds are protected and segregated

Compare CFD brokers by trading features and tools, platforms, range of markets, and more
Online CFD Broker Comparison – Switzerland
Broker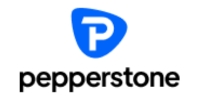 Notable Benefits
Razor sharp pricing, with some of the most competitive spreads/commissions in the industry

Fast execution, no dealing desk intervention and deep liquidity along with award-winning 24/7 customer support
Broker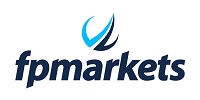 Notable Benefits
Trading Tools: VPS, Traders Toolbox, Forex Calculator

Transparent pricing and fast execution
Broker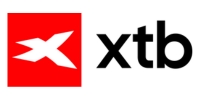 Notable Benefits
Trader's calculator, performance statistics, sentiment

Easy to use, fully customisable trading platform
Broker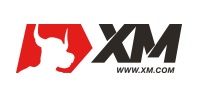 Notable Benefits
All clients benefit from Negative Balance Protection, so they are never at risk of losing more than their account balance

All clients enjoy the same fair and ethical trading conditions regardless of their net capital worth
Broker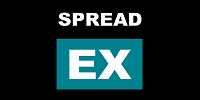 Notable Benefits
Even though SpreadEx don't offer MT4, they make up for it with a humongous range of stocks to choose from

Simple but advanced trading platform to make your trading experience as pleasant as possible
Broker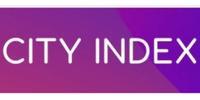 Notable Benefits
Over 12,000 financial markets to choose from and trade on state of the art trading platform with free analytical and technical indicators; WebTrader and MT4 are also available to access all the markets on offer

EU (EEA) customers are NOT accepted
How to Find a Good CFD Broker in Switzerland?
Traders and investors from all walks of life recognise the need of utilising only licenced and trustworthy providers, but with so many CFD brokers to select from, they could easily become overwhelmed and confused. Traders' requirements and needs will vary depending on their trading experience and goals, which is why it's critical to review what brokers have to offer and how to make the most of the features and trading platforms available; the comparison table above makes it simple to see what each CFD broker has to offer, as well as their pros and cons. Let's look at what you may expect and how to only trade with the best CFD brokers.
Regulations
The first thing to think about while looking for a trustworthy Contracts For Difference broker is regulation. Any unregulated broker should be avoided at all costs. As a result of being regulated, companies are subject to more stringent standards, ensuring that traders get the best deal possible and preventing rogues or unfair business practises from impacting others' prosperity.
When it comes to choosing a CFD broker, most traders make a split-second decision, and as a result, a large percentage of traders are dissatisfied with the level of service they receive. Remember to check for regulations beforehand to make sure your search goes well. This will safeguard your funds, personal information, and trading portfolio from unauthorised access.
In Switzerland, only regulated brokers are allowed to conduct lawful transactional business, and given the nature of CFDs, traders should look for a broker who is registered with a competent regulatory authority to ensure the level of assurance and security they require. We only evaluate and assess licensed CFD brokers to make it easier for traders and investors.
Reputation
Why not do the same with CFD trading? You wouldn't give your money to the first stranger you encountered on the street; instead, you'd create an account with a reputable bank. You should look into a broker's reputation and what other traders have to say about it if you want to pick a trustworthy broker. Fortunately, we've already done the legwork for you, scouring online forums and review sites to ensure that we only include reputable CFD brokers; companies with which you can trade with confidence and have a great trading experience.
Trading Fees and Spreads
CFD brokers, like any other business, are in the business of making money, and they charge their clients for every trade. In order to have a successful trading career, it is critical to understand what fees brokers charge and how to minimise them.
CFD brokers make the majority of their money through spreads, which are the differences between ask and bid prices. Every time you place a trade, you pay the spread, therefore tighter spreads benefit traders. Brokers often have variable spreads (unless noted differently), which alter depending on the underlying market circumstances; we list only brokers with competitive spreads and transaction fees to ensure traders keep their trading costs low.
Overnight financing (swap rate) is a fee traders pay for keeping their holdings overnight. Contracts for Difference (CFDs) are leveraged products in which you borrow money from your broker and your broker charges you interest every night for holding your positions. This cost is normally about the relevant interest rate benchmark +/-2.5 percent, and if you plan on holding your positions for a long time, this price can really eat into your profits, therefore you might want to consider a swap free account.
Gone are the days of hidden fees such as deposit and withdrawal charges or inactivity fees; nowadays, CFD providers aim to keep their charges as straightforward and transparent as possible.
Tradable Instruments
What makes CFDs so appealing is the number of markets you can trade from a single account, which is why it's critical to compare CFD brokers to ensure you can trade the markets you desire. The comparison table above details the markets that each broker has to offer; while all brokers have common markets (indices, stocks, currencies, and commodities), the number of stocks and other markets might vary greatly, ranging from 1,000 to 20,000. Before you open a CFD account, make sure your broker offers the markets you wish to trade.
Accounts and Features
CFD brokers usually offer a range of accounts to choose from, depending on your trading style, experience, and trading volume. Make sure you select the account that is best suited to your trading requirements, since this will save you time and confusion in the future.
If you're not sure which account is best for you, give them a call or connect with them on live chat so they can help you. This way, you can put their customer service to the test and create the ideal trading account; there's no shame in asking for assistance; they're there to help you.
Switzerland's Leading CFD Trading Platforms
You should familiarise yourself with the CFD trading interface and practise putting trades and orders to ensure you understand how to do so. While most brokers will provide you with a free trading platform, others will offer you a choice of well-known platforms. It is entirely up to you whatever trading platform you use; however, it is recommended that you start with a platform that you are comfortable with and understand, or that you spend some time learning how to use it effectively. You may always test a system by opening a free demo account and then switching to a live account once you're ready to trade.
Design and Interface
Trading platforms are designed similarly, and if you're comfortable with one, you'll be comfortable with another, so pick the one that appeals to you the most. Each platform is easily customizable, allowing you to fine-tune and customise it to your specifications.
Trading Tools
Each platform will provide traders a set of trading tools, but the number of tools available will vary significantly, so it's vital to choose the system that gives you the tools you need to trade successfully. Order management, charting tools, indicators, and the ability to trade directly from the graphs will all be included in the majority of systems. This is where the comparison table above comes in handy, as it allows you to quickly see which trading tools are available on each platform as well as which brokers provide additional free services.
If you're new to trading and want to start trading CFDs, it's important not to get overwhelmed by the number of tools available; just because your trading platform has some great features doesn't mean you have to utilise them all at once. Utilise tools judiciously and only when necessary; just because your charting software includes 50 indicators does not imply you must utilise them all on every transaction.
Orders
To limit losses, every trader should employ orders, particularly stop loss orders. Prior to trading, ensure that you understand how orders are placed in order to avoid misunderstanding and frustration during a live trade. Different platforms will handle orders differently; for example, some will want you to specify a price at which you wish to quit the trade, while others may require you to specify the number of "points" away from the current price. It's absolutely up to you whether or not to use orders; nevertheless, orders will save you time and help you keep emotional control because you won't have to sit in front of a monitor watching every tick and fretting if a trade goes bad.
CFD Brokerage Options in Switzerland
Trading with a reputable and licenced CFD broker is an undeniable fact that will improve the pleasure and success of your trading career. That is why traders must evaluate and research CFD trading platforms and providers to ensure they are getting the best deal available; it may appear confusing and time-consuming at first, but it will pay off in the long run.
The finest CFD brokers provide a safe trading environment, reliable trading platforms, exceptional customer service, and competitive pricing. Don't take chances with your broker choice; instead, trade with reputable CFD brokers.
Who is the top CFD broker in Switzerland?
It all boils down to your trading needs, experience, and preferences, and only you, as a trader, can choose the best CFD broker for you. Your broker, on the other hand, should be reputable and licenced.
What about the fees associated with CFD trading?
Because the CFD market is saturated, spreads are extremely low. The spreads and swap rates offered by the CFD brokers listed above are among the most competitive in Switzerland.
Is it required for me to trade with a regulated broker?
You have the freedom to trade with whatever CFD broker you like, but the rules are in place to protect you from unscrupulous and dishonest brokers. Because they must follow certain standards and rules, regulated brokers give you more peace of mind.
Is it beneficial to have many CFD markets?
It depends entirely on the markets you wish to trade. Because most traders only trade in publicly traded marketplaces, having thousands of companies listed on their trading platform isn't required.
Which platform should I use to trade CFDs?
The best CFD platform is one that has all of the features and tools you'll need to put your trading strategies into action and achieve your trading objectives; trade on a platform you're comfortable with. CFD broker comparison table above makes it easier for traders to compare providers and their trading platforms.