Only reliable and regulated CFD providers (accounts); your funds are protected and segregated

Compare CFD brokers by trading features and tools, platforms, range of markets, and more
Online CFD Broker Comparison – Philippines
Broker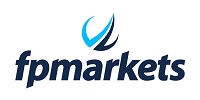 Notable Benefits
Trading Tools: VPS, Traders Toolbox, Forex Calculator

Transparent pricing and fast execution
Broker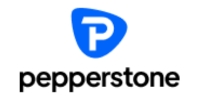 Notable Benefits
Razor sharp pricing, with some of the most competitive spreads/commissions in the industry

Fast execution, no dealing desk intervention and deep liquidity along with award-winning 24/7 customer support
Broker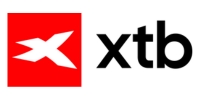 Notable Benefits
Trader's calculator, performance statistics, sentiment

Easy to use, fully customisable trading platform
Broker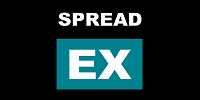 Notable Benefits
Even though SpreadEx don't offer MT4, they make up for it with a humongous range of stocks to choose from

Simple but advanced trading platform to make your trading experience as pleasant as possible
Broker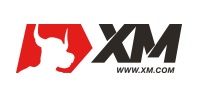 Notable Benefits
All clients benefit from Negative Balance Protection, so they are never at risk of losing more than their account balance

All clients enjoy the same fair and ethical trading conditions regardless of their net capital worth
Broker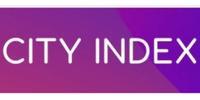 Notable Benefits
Over 12,000 financial markets to choose from and trade on state of the art trading platform with free analytical and technical indicators; WebTrader and MT4 are also available to access all the markets on offer

EU (EEA) customers are NOT accepted
Finding a Reputable CFD broker in Philippines
With so many CFD brokers on the market, traders and investors of all walks of life may be forgiven for feeling overwhelmed and bewildered when it comes to selecting a reputable brokerage. CFD brokers have varied features and trading platforms to offer, which is why it's crucial to evaluate what they have on offer and how you can best utilise them. Let's take a closer look at what you can expect and how to ensure that you only trade with the top CFD brokers in detail.
Broker Regulations
First and foremost, you need to make sure that the Contracts For Difference broker you're considering is regulated before you can begin trading. To be on the safe side, never deal with an unregulated broker. Regulated companies are subject to more tighter rules, ensuring that traders obtain the best possible bargain and preventing rogues or unfair business practises from affecting the success of others' trading.
Choosing a CFD broker is a decision that most traders make in a split second, and as a result, the number of traders who become dissatisfied with the service they are receiving is high. Prior to beginning a search, it is important to check for restrictions in order to protect your money, your personal data, and your trading portfolio from unlawful influence.
Trading CFDs requires a broker to be licenced with an appropriate regulatory authority in order to provide the level of assurance and security that traders seek. Regulated brokers in Philippines are permitted to conduct lawful transactional activity. We assess and review only regulated CFD brokers in order to make it easier for traders and investors and save them time on research.
Reputation
Why not register a CFD trading account with a good broker? Choosing a good broker is all about checking out its reputation and what other traders have to say about it. Fortunately, we've done the effort for you and sifted through online forums and review sites to ensure that we feature only reliable CFD brokers; the companies you can trust to provide you with a positive trading experience.
Costs and Spreads
CFD brokers, like any other business, are in the business of making money and charging their clients for every trade. A successful trading profession requires an understanding of the charges brokers impose and the methods for minimising them.
CFD brokers primarily profit from the spreads, which are the difference between the ask and bid prices. Spreads are paid every time a trade is executed, therefore lower spreads are advantageous to investors. You'll typically see a wide range of spreads and transaction fees from different brokers, so it's important for traders to keep an eye out for the best deals.
Overnight finance (swap rate) is a price that traders pay for holding their holdings overnight, Contracts For Difference is a leveraged instrument, and your broker will charge you interest every night for keeping your positions. Typically, this cost is about the applicable interest rate benchmark +/-2.5 percent and if you plan on keeping your positions open for a long period, you may wish to seek a swap-free account.
The days of hidden fees such as a deposit and withdrawal charge or an inactivity fee are long gone, as CFD providers now strive to keep their pricing as straightforward and transparent as possible.
Markets You Can Trade
Because CFDs allow you to trade so many different markets from one account, it's crucial to compare CFD brokers to ensure you can trade the markets you want. All brokers have common markets (indices, stocks, currency and commodities) that can range in number from 1,000 to 20,000. The comparison table above covers all the markets that each broker offers. Ensure that your broker has access to the markets you are interested in before opening a CFD account.
Features and Account Choices
CFD brokers typically have a variety of accounts to select from, depending on your trading style, experience, and volume of trades. For future reference, make sure you select the account that is best suited to your trading needs because it will save you time and confusion.
Consider getting in touch with the company by phone or live chat to see what kind of account they provide that would best suit your needs. In this way, you can evaluate their customer service and choose the best trading account for your needs. There's no shame in asking for customer support assistance; they are there to help.
Good CFD Trading Platforms in Philippines
You should familiarise yourself with the CFD trading platform and spend some time practicing to ensure that you understand how to put trades and orders on the platform. A free trading platform will be provided by most brokers, but others will provide you the option of using one of a number of well-known platforms. Even if everyone has a different preference when it comes to trading software, it's best to begin with a platform you are familiar with and have spent some time learning how to use effectively before moving on to anything new. Open a free demo account to test out your strategy, then switch to a real account when you're ready.
User-friendly Design
Because trading platforms all look the same, it's best to go with the one you enjoy using the most if you already have some experience with other systems. Every platform has the ability to be customised, allowing you to make minor tweaks and fine-tunes to your liking.
Trading Tools
In order to trade successfully, you must use a platform that provides you with a variety of trading instruments that are tailored to your specific needs. There will be an economic calendar, orders, charting software with indicators and the option to trade from the graphs, as well as many other features on most platforms. Using the comparison table above, you can simply check which trading tools are available on each platform and which additional free services are supplied by brokers.
Just because your trading platform has some wonderful capabilities doesn't mean you have to utilise them all at once if you're a novice trader or a CFD trader just starting out in the market. It is not necessary to use all of the 50 indicators in your charting programme on every transaction. Use them sparingly and only when you really have to!
Choice of Orders
The use of orders, especially stop loss orders, is essential for every trader to limit losses. Avoid confusion and frustration by thoroughly understanding how orders are placed before you begin trading. For example, some trading systems will ask you to establish a price at which you want to quit the deal, while others will ask you to specify the number of "points" away from the present price. If you want to use orders at all, that is entirely up to you. However, orders will save you time and allow you to better manage your emotions by removing the need to sit in front of a computer screen and freak out when a transaction goes wrong.
CFD Broker Choice in Philippines
CFD trading is significantly more entertaining and profitable when you choose an established and registered CFD broker. As a result, traders should compare and research CFD trading platforms and providers to ensure they are getting the best deal possible; this may sound difficult and laborious, but in the long run, it will be worth the effort.
The best CFD brokers ensure a secure trading environment, dependable trading platforms, exceptional customer service, and affordable pricing for its clients. Don't risk your money by trading with an unreliable CFD broker; instead, stick with a trusted broker.
How do you know which CFD broker in Philippines is the best?
As a trader, it is up to you to determine which CFD broker best suits your needs and tastes, but it is essential that your broker is trustworthy and properly licenced and regulated.
Is it necessary to use a regulated broker?
Regulators have been put in place to ensure that you don't get duped by dishonest CFD brokers. It's safer to trade with a regulated broker since they have to adhere to a strict set of laws and regulations.
Do you think having more CFD markets is good?
A lot depends on the markets you're interested in. There is no need for thousands of equities to be listed on a trading platform for most traders because they only trade in widely traded markets.
Who should I use to trade CFDs?
If you are looking for the finest CFD platform, look for one that has all the features and tools you need to implement your trading strategy and achieve your trading goals. Using the comparison table above, traders can clearly see what CFD platforms are offered by each broker, making it easier to make an educated choice.
What about the fees of CFD trading?
The CFD market is crowded, and spreads are extremely low on all of the instruments. The spreads and swap rates offered by the CFD brokers listed above are among the best in Philippines.